Perfectly aged steaks. One of the largest wine collections in the world. An internationally famous dessert room. 
These elements have combined since 1956 to provide our guests with a unique culinary experience. Our prime steaks are cut to order, we serve vegetables that are grown locally on the Bern's farm when available and sourced from the finest purveyors. Each visit to Bern's Steak House takes you on a gastronomic adventure that defines Bern's not as a meal but as an experience. We invite you to join us and experience Bern's.
Our Story
HUMBLE BEGINNINGS, EXTRAORDINARY JOURNEY
Bern's Steak House was created from what was once an ordinary business block on Howard Avenue, containing a grocery, barber shop and dime store. Bern and Gert, with the help of their own carpenters, metalworkers, painters and electricians, built what you now see today.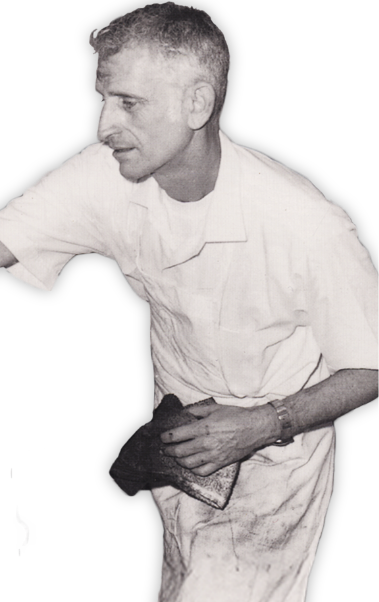 Wine Cellar
2016 James Beard Awards Outstanding Wine Program
Bern's stores its collection, containing over half a million bottles and 6500 labels from all over the world, in both it's on site 50° working cellar as well as its own temperature controlled warehouse.  Nightly, guests can enjoy a red, white, sparkling or fortified wine either by the bottle or from our 150 selections by the glass.  Many options are available in current vintage releases as well as older, rarer offerings.
AWARDS FOR EXCELLENCE
Experience the difference of award-winning standards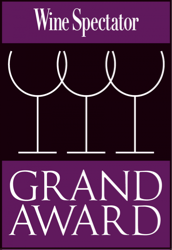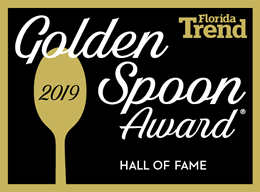 To all our guests and loyal customers:
Bern's Steak House has reopened with a limited menu for dine in service.  We are taking reservations both by phone and online.  Due to the current guidelines for safe dining practices ,we have made some adjustments, please note the following.   There is limited bar and lounge seating available.  Please ask the valet if walk-in accommodations are available when you arrive.  Kitchen and wine cellar tours and large groups are still halted for the foreseeable future.  The Harry Waugh Dessert Room is open.  Valet service is available as well as self parking at the Epicurean Hotel. We are no longer offering Bern's to go.  We thank you for your patience as we navigate in a safe and practical manner.
11/1/20 UPDATE: We have now gone to a rolling90 day availability for booking both by phone and under the "make a reservation" tab on our website (we do not manage reservations through our contact form)
We will be opening at 3PM on Thanksgiving and Christmas Eve.
All New Year's Eve reservations will require a credit card to secure the reservation.
THE BERN'S FAMILY
Experience the same impeccable standards throughout all of our family brands