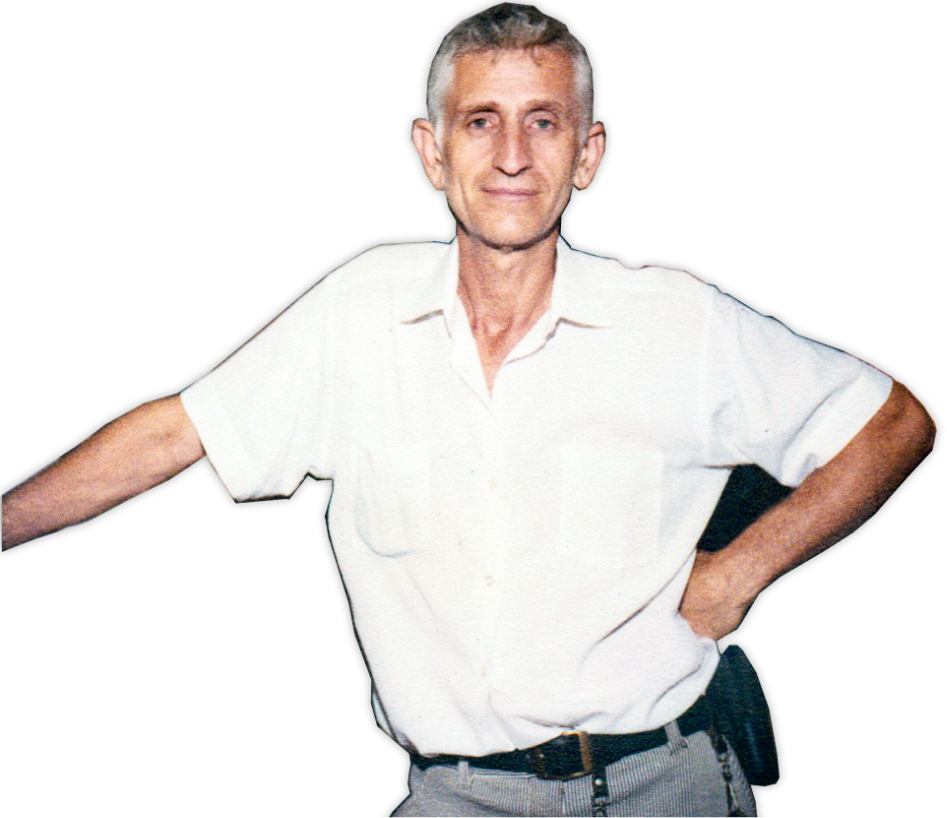 Our Story
HUMBLE BEGINNINGS, EXTRAORDINARY JOURNEY
THE HISTORY OF BERN'S STEAK HOUSE
The story of Bern's Steak House begins in 1923 when Bern Laxer was born on the Lower East Side of Manhattan. After serving in World War II, Bern returned to New York City where he met his wife, Gert, in a copywriting class at NYU while earning his degree in advertising. Bern and Gert married in 1950, and Bern supported them with his one-man advertising agency.
In 1951, Bern and Gert planned to move to California, but they first wanted to visit Bern's aunt in Tampa. After watching his aunt labor tirelessly in the Chinese restaurant she owned for nearly 40 years, Bern vowed never to enter the restaurant business. During their time in Tampa, Bern and Gert ran out of money so they simply decided to call Tampa home. Bern found work in advertising with several companies, while also freelance writing a garden newsletter called Garden Notes in his spare time.
Bern and Gert initially attempted to open a soft-serve ice cream parlor in downtown Tampa but couldn't secure the necessary financing. In 1953, they bought a small luncheonette called The Gator Juice Bar which served orange juice, coffee, and cold sandwiches at lunch time.  After several months, the Laxers added cold breakfast and opened earlier in order to accommodate more diners.
Bern and Gert spent five days a week working at the luncheonette while Saturdays were reserved for shopping, cleaning, scrubbing, and making repairs in order to prepare for the week ahead. The Laxers served dishes prepared with only the freshest and best ingredients in their small restaurant. On Sundays, Gert rested while Bern continued to produce his four-page garden newsletter. Before long, the luncheonette added hot breakfasts and lunches, fresh eggs, and homemade doughnuts under the new name Bern and Gert's Little Midway.
Acknowledging their success, the Laxers purchased the Beer Haven bar in what was then a small strip shopping center and moved their operation to 1208 South Howard Avenue. After a "historical" meeting with 10-20 investors, Bern and Gert began their new endeavor in what is now the Bordeaux Room of Bern's Steak House. Bern and Gert always planned to be equal partners and therefore share equal billing in the name of their new bar. However, in order to save money, they salvaged letters from the existing Beer Haven sign and bought an "S" to create "Bern's". They eventually added "Steak House" because the phone company wouldn't allow single name listings.
Not long after opening the bar, the Laxers learned that the man who sold them the Beer Haven had done so without permission from the landlord. With the landlord threatening not to renew their lease due to his disapproval of alcohol sales, Bern and Gert agreed to go back into the food business and became a restaurant once again. The Laxers labored seven days a week, Bern as the cook and dishwasher and Gert as waitress, hostess, and second dishwasher, as they served breakfast, lunch, and dinner with beer and coffee in between.
As time marched on, Bern and Gert gradually bought adjoining shops and grew Bern's from one to eight dining rooms and from 40 to 350 guest seats. Finally, the world famous Harry Waugh Dessert Room was built in 1985 using redwood wine casks to create 48 private rooms where guests to this day enjoy nearly 45 desserts, inclusive of 15 different flavors of homespun ice creams and sorbets, and artisanal cheeses; as well as, wines, ports, sherries, and madeiras.
Sadly, Bern passed away in 2002 and Gert passed in April of 2020.  Their son, David, carries on the tradition of running Bern's Steak House today. David also oversees the operations of Bern's Fine Wines and Spirits retail store and Haven restaurant, named as an ode to the Laxer's first acquisition on Howard Avenue – The Beer Haven. Over the last decade, we have seen the expansion carry on even further to a partnership with the Epicurean Hotel directly across the street. This Marriott Autograph Collection property draws inspiration from our rich story to entice food and wine connoisseurs from around the globe to stay in our neighborhood and "enjoy all the flavors that it has to offer."  September 2021 saw the Epicurean Hotel expand to a location in Midtown Atlanta, GA.  We invite you to join us as our story grows.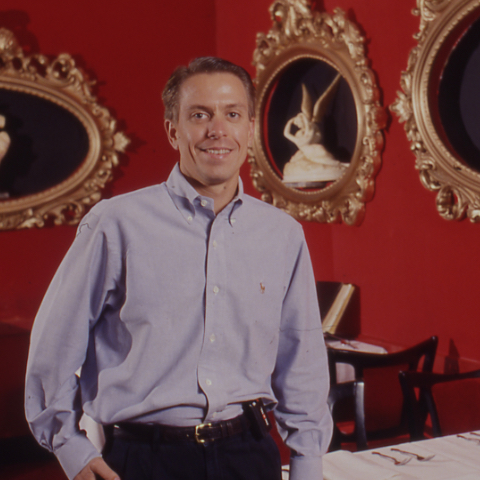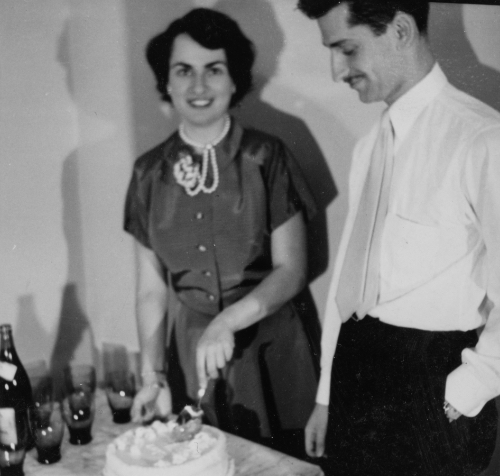 The Story of Bern's Steak House
A sneak peek at Bern's and the Bern's "Family" through the decades.
<!========= Cool Timeline PRO 3.2 =========>
Our Story
Epicurean to expand across the street, adding inventory to meet the growing demand from its loyal following